The nine properties repaired and restored through the Peckham THI
On Tuesday 4th May 2021 Felicity Barbur from Jan Kattein Architects, project architect on the nine completed Peckham Townscape Heritage Initiative buildings, gave an online presentation on the work on these buildings.  The TALK was illustrated by photos, including details of the history of each building and the heritage fabric which was repaired and restored through the works.
The TALK was attended by 40 people including Cllr. Cleo Soanes, local people including representatives form Peckham Vision and the Peckham Society, as well as officers from Southwark Council's Design and Conservation Team.
The TALK was recorded and can be accessed via this YouTube link.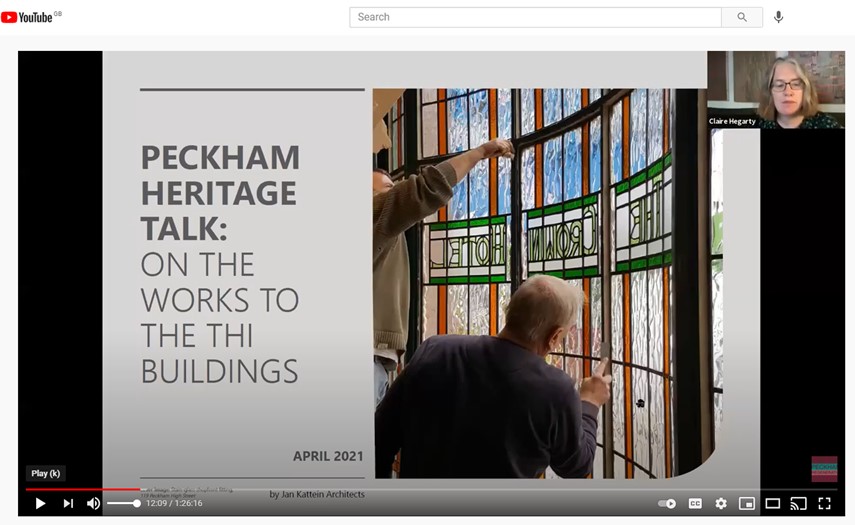 The freeholders of one of the completed properties – 102 Peckham High Street –  attended the presentation.  Afterwards they commented:
"Just wanted to say how fascinating it was to see some of the works carried out on THI buildings. It certainly was an eye opener and we are so appreciative of the extremely hard and laborious work that has gone into this project by all involved… It was nice to get an insight into the works carried out at our Property. Looks beautiful!".